I set out on a cold Spring morning to comb the beach for sea glass. Although I patiently scanned the pebbles beneath my feet, I wasn't having much luck. Out of the corner of my eye I saw a stronger-than-usual wave approaching the shore. Not wanting to get my shoes wet, I turned and ran towards higher and dryer ground. When I stopped and looked down, I found four pieces of sea glass within inches of my feet! I laughed, picked them up, and said a silent "
thank you
" to the ocean.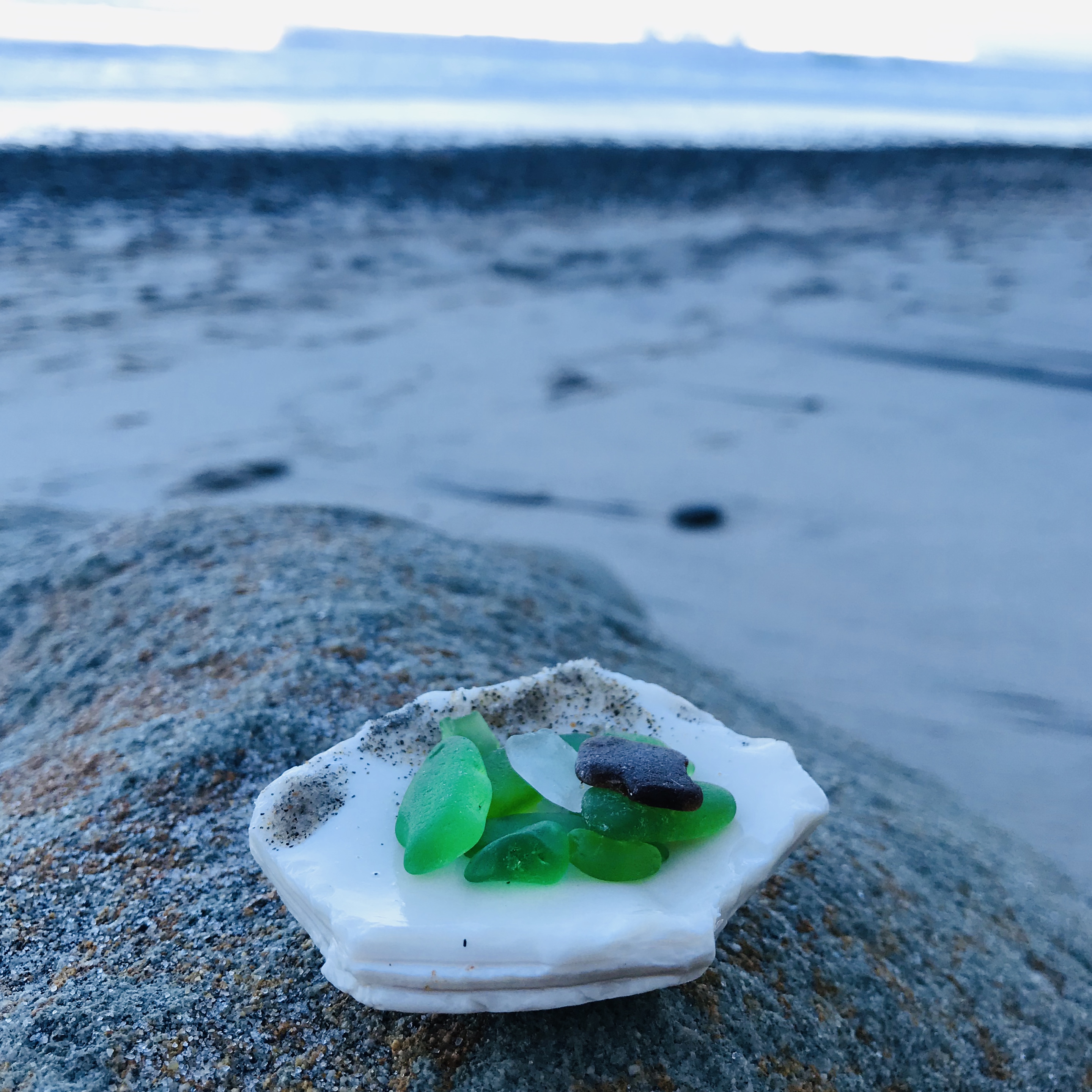 I wouldn't have...
Whew... My head has been spinning since November, and I'm not really sure where to begin.

Out of the blue, I was offered the amazing opportunity to head up the creation of the Elementary program at the Montessori Institute Of San Diego's model school. A dream come true, for sure, but one that has required me to spin a few more plates than the ones I already had going. I'm working part-time right now, mostly from home while Zach naps, but I start work full-time in September as the head guide in...