Worm Moon
Tomorrow we'll have the first Supermoon of the year - the Worm Moon!  Do you know where the name comes from?  Here's a short story I wrote (meant to be told orally).  I hope you can share it with your children, or at least enjoy its message.
*****
Look up!  What do you notice?  Did you observe that the full moon is larger than usual?  We call it a Supermoon, and your eyes aren't deceiving you… The moon IS larger than usual because it's closer than usual, and that's because the moon's orbit aro…
Raising Creative Problem-Solvers
Do you constantly referee children's disagreements?  Do you tend to side with one child, frustrating the other?  Or do you offer solutions, only to be ignored?  If you're nodding in response to any of these questions, then read on!

The scenario:
My 4.5-year-old daughter and 8-year-old son share a room.  It's the only place in the house where they're allowed to play LEGOs, so the plastic pieces don't take over our living room/homeschool area. Both kids love LEGOs, but my older son likes to li…
Story of Chemistry: Part I
I wrote this story a while back for the Upper Elementary group I inherited that hadn't been exposed to chemistry.  I never got around to writing Part II but if you take on that challenge, let me know!
*******
Pretty much all that we see or touch in our seemingly solid existence is made from an unimaginable number of tiny atoms, each a different type of element or building block. When you combine these atoms in different ways, they make up everything that we can see in the Universe.
Do y…
Montessori Red Flags
Some parents choose a private school based on location, ratio, or test results.  But if your child is in a Montessori school specifically because you want them to reap the benefits of a Montessori education, I have some disconcerting news: The burden is on YOU to ensure the school is following authentic Montessori practices.

The name "Montessori" is not trademarked, so anyone can use it and steal the educational philosophy's reputation (and your hard-earned money).  And many so-called "Montessori…
The Art of Introducing a Lesson
Often, the most challenging part of giving a lesson is getting the children excited and ready to learn.  Here are seven strategies to ensure your presentation gets off to a good start.

1. Check your attitude: You need to believe in the value of what you're going to present. The children will smell your fear or hesitation a mile away.  If a particular topic scares you, spend more time with it.  Read, listen to podcasts, watch videos, use your hands to explore the concept, and find new ways of look…
Long Live the Short Chains
The Montessori Short Chains and Arrows pack a big learning punch and are often under-utilized.  They're great for a homeschool environment because they don't take up any shelf space.  Their initial purpose is to help the child first count linearly and then skip-count.  But when your child is comfortable with these two concepts, you can use the chains for much more!  Here are four ideas... 
Find the number: Ask the child to set out the hundred chain with the corresponding arrows, while you c…
The Un-Checklist
If you're a teacher or homeschooling parent who uses checklists to encourage a child's organization and accountability, then you already know just how quickly checklists can turn into a battle of wills between adult and child.  You also probably sense that checklists hinder freedom of choice.  And you've surely noticed that checklists shift the focus of the child's work away from self-development and flow, and towards task completion and industrial efficiency.

While checklists can work beautifull…
The Puzzle-Child
Over the years of working in Montessori classrooms I've met many children who are eager to attend lessons, engage in follow-up work, and share their new knowledge.  And then there are the occasional "puzzles" (as my son's Primary guide once referred to him).  How do you know if you live or work with a puzzle-child?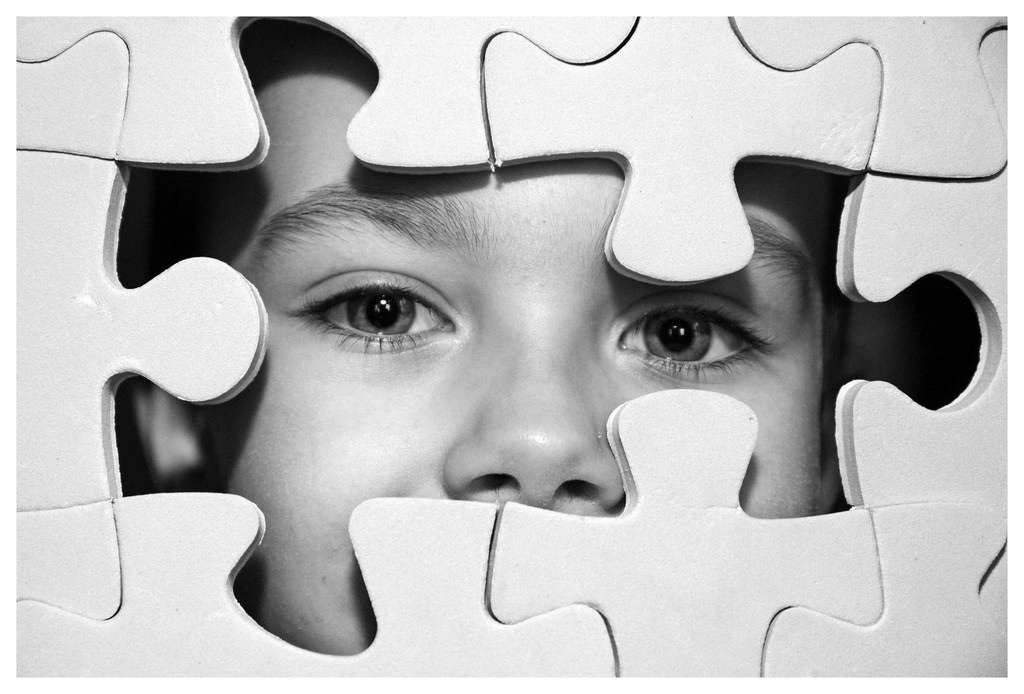 Puzzle-children are those for whom learning comes easily but who see most teaching as a hindrance to their own learning agenda. On a good day, they grumpily humor your agenda for a s…
Moon-tessori (haha, couldn't resist)
"You're great at this homeschooling thing because you're a teacher... I don't think I could do it because I don't know much about anything."

I can't tell you how many times I've heard this phrase since we started homeschooling two months ago, coming from the most capable and well-prepared mothers in my circle of friends.  So here's a little secret... I don't know everything.  Heck, I don't know most things!  But I don't let that hold me back from learning and sharing with my children.  Here's an …