Why We Hike
"Why do we have to do this hike?", complained my almost-eight-year-old son, his arms drooping by his sides.  We had been hiking for almost two hours, had just conquered a half-mile 500-foot elevation gain, and still faced another mile uphill before reaching the summit.
My husband, unable to stomach my son's complaints, put our younger daughter in the carrier and charged up the hill.  I took a deep breath and silently asked myself, "Why
do
we make them hike?"
Walking beside my son at his maddeningl…
The Entitlement Myth
A few weeks into his first-grade year, my formerly sweet and relatively cooperative son began acting sassy, cocky, and entitled.  Requests for help were met with groans and eye-rolls.  Limits were countered with sighs and "whatever"s.

We gave him the benefit of a doubt: Surely he was just imitating his older classmates' rude behaviors.  Or maybe this was a misguided attempt at being more independent.  All my friends' children were acting the same way, so it was probably a developmental phase.  Re…
Listen to the Waves
I set out on a cold Spring morning to comb the beach for sea glass.  Although I patiently scanned the pebbles beneath my feet, I wasn't having much luck.  Out of the corner of my eye I saw a stronger-than-usual wave approaching the shore.  Not wanting to get my shoes wet, I turned and ran towards higher and dryer ground.  When I stopped and looked down, I found four pieces of sea glass within inches of my feet!  I laughed, picked them up, and said a silent "
thank you
" to the ocean.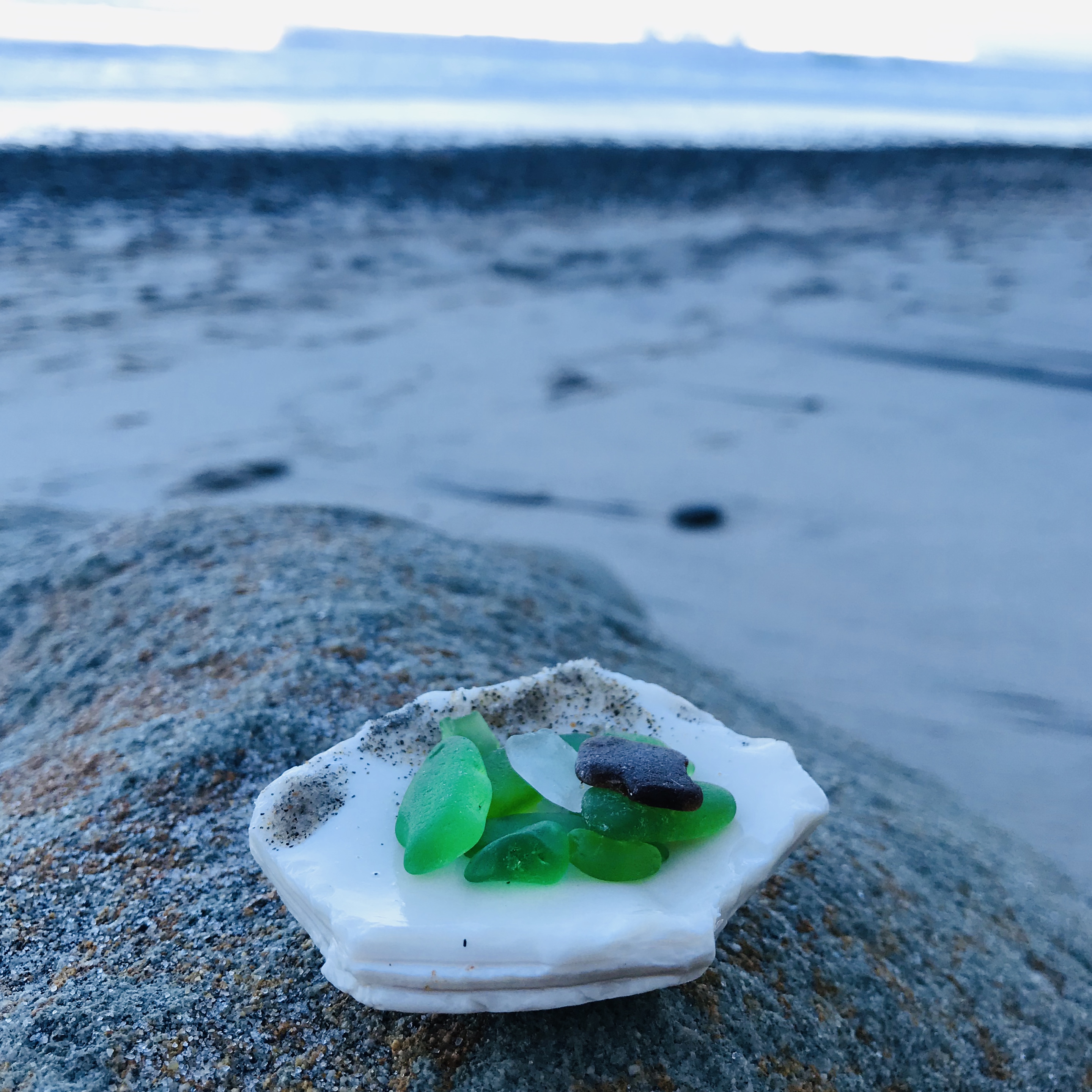 I wouldn't hav…