Take a Peek Inside the Components of the Montessori Lesson Sequence Timeline
Year At-A-Glance Timeline

 Simplifies the complicated web of Montessori lessons
 Lets you identify and isolate the lessons your child is ready for
 Shows you what concepts you can be exploring in parallel
 Provides structure and supports improvisation through a clear and logical sequence 
 Can be accessed online and printed for at-a-glance viewing at home
Downloadable and Printable Lessons
 Technical notes for adults (including prerequisites)
 Suggestions for materials (free & low-cost printables, easy-to-source DIY options, links to quality budget-friendly essentials) 
 Short, engaging, and imaginative lessons with step-by-step guidance
 Suggestions for follow-up activities and extensions 
 Links to reference books that relate to the lessons
One Resource, SEVEN YEARS of Learning

When you purchase the Lesson Sequence Timeline, you receive:
 Online access to the live timeline, with links to all the downloadable and printable elementary Montessori lessons you'll ever need!  That's SEVEN YEARS (K-6th) of Montessori lessons and extensions, tailored to fit the needs and budgets of homeschoolers!  
 A printable at-a-glance version of the timeline 
 Links to high-quality free and low-cost printable materials for every topic 
 Guidance for DIY options 
 Budget-friendly suggestions for families who want to purchase essential Montessori materials
And there's more good news!

When you purchase the Lesson Sequence Timeline today, you can join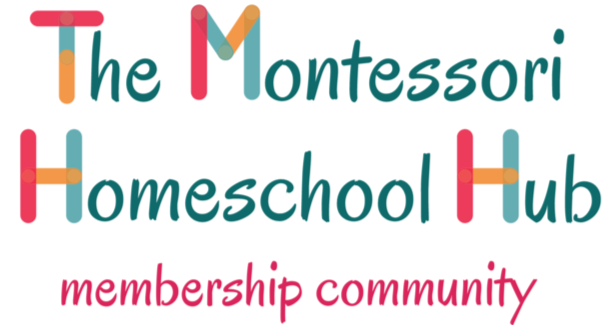 When you join the Hub as a Timeline owner, you'll get:
 Instructional videos covering the most important lessons from the Timeline*
 Technical videos explaining Montessori tips & tricks* 
 A weekly lesson-planning Q&A video PLUS an archive of past Q&A videos by topic*
*exclusively for Timeline owners while they remain Hub members
Plus, you'll enjoy all the benefits of the Hub membership:
 Video lessons covering a variety of Montessori homeschooling topics, including
How to follow your child's interests AND keep up with academic standards

How to increase your child's cooperation and inspire a growth mindset

How to plan your day and year with the perfect balance of structure and flexibility

...plus you'll receive a new lesson each week!
 Optional follow-up activities, worksheets, and journal prompts so you can apply your new knowledge right away
 A growing Positive Discipline video library that helps you understand what's behind your child's negative behaviors and gives you effective and respectful parenting strategies
 Three ways to learn: video, downloadable podcast, and transcript
 A private Facebook group where Hub members can ask questions, share successes, and enjoy a community of like-minded parents
And as a FREE BONUS, you'll get my
 Montessori Homeschool Essentials mini-course  

VALUED AT $179
 yours absolutely FREE when you join the Hub!

 Explore a whole new perspective on home education.
 Understand and apply the foundational Montessori principles at home.
 Discover how a few basic materials can support your child for years.
 Equip yourself with effective tools so you can start the school year with clarity and confidence.

When you purchase
the Montessori Lesson Sequence Timeline
You'll get your first month of Hub membership
PLUS
The Montessori Homeschool Essentials mini-course
for only $9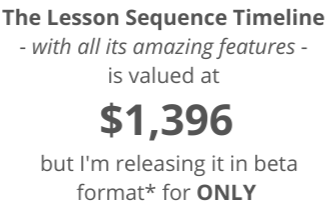 Hub members are LOVING the Timeline!
Why is the Timeline in Beta Format?

The start of the school year is right around the corner, and... 
I know you want to start planning NOW!
The beta version of the timeline allows you to get your hands on it right away, while I continue to develop and refine the content.*
I'll be making daily improvements and additions to the timeline, including more pictures, links to resources, and LOTS OF VIDEOS! 
*You will NEVER be charged for updates or improvements...I promise!