The secret to raising confident lifelong learners is within your reach!  

Scroll down to discover the Montessori difference...

Social media makes homeschooling with Montessori look dreamy... You see those perfect shelves, focused children, and cute Montessori activities and you think:

"YES!  This is the kind of homeschool I want!"
But then your child: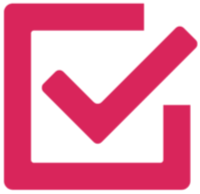 Refuses your lessons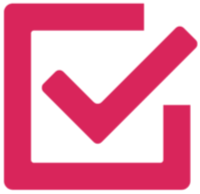 Doesn't want to practice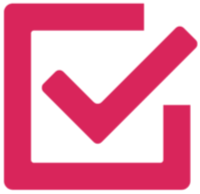 Wants to call all the shots

And if you're like many of my members BEFORE they start working with me, this is when frustration and overwhelm set in. 
You start to wonder: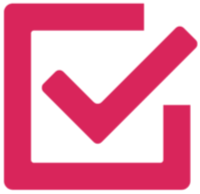 What's WRONG with my child (or with me)?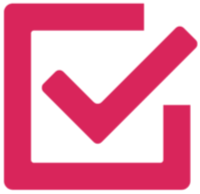 What do Montessori parents KNOW that I don't?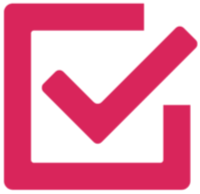 Can I REALLY homeschool with Montessori WITHOUT losing my sanity?
---
FACT #1:
You want homeschooling to work for your family.
FACT #2:
Montessori hands-on learning would be AMAZING for your child.
FACT #3:
You're afraid you don't have what it takes to be your child's teacher. 

Here's what no one's telling you...

Parents who successfully homeschool with Montessori do these three things: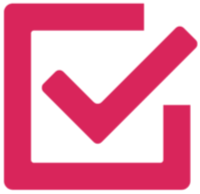 They embrace outside-the-box learning styles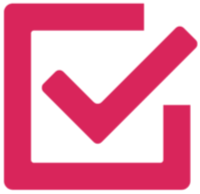 They prioritize a strong parent-child bond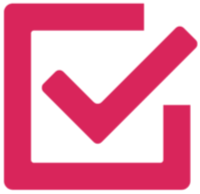 They get clear on what Montessori is really about 
But they don't do it on their own - and neither should you! 
That's why I'm inviting you to join

The Hub is the

ONLY membership and group coaching program

designed to help homeschooling parents

understand,

motivate, and empower their children

to become

lifelong learners

using the Montessori approach!

WELCOMING

ONLINE COMMUNITY

EMPOWERING
GROUP COACHING PROGRAM
INSPIRING

RESOURCE VAULT



In the Hub, you'll learn how to: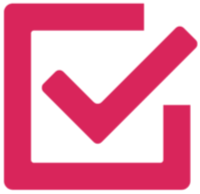 Engage even the most reluctant learner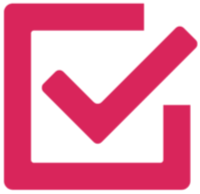 Do more with fewer Montessori materials (save money!)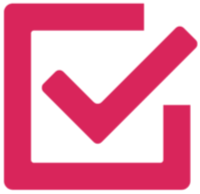 Give enticing lessons and inspire fun explorations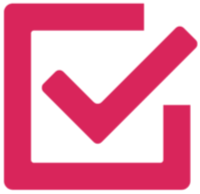 Plan your days for maximum learning with minimum stress
...and much, much more!
Meet Your Guide

Hi! I'm Pilar Bewley, AMI Primary and Elementary Montessori guide, Positive Discipline facilitator, and proud homeschooling mom. I love helping parents see Montessori - and their children - with new eyes.
Imagine a homeschool journey filled with curiosity, compassion, and joyful learning. I live it every day with my children thanks to Montessori, and I know you can too.  
REAL testimonials from REAL Hub parents!

Finally, a Community Where You Will...
Learn and Grow
The Hub's transformative content, plus our group calls and optional Montessori elementary curriculum* will let you re-kindle your own love of learning while helping your child explore their world.

*Available for purchase inside the Hub.
Tap Into the Hive Mind

We focus on YOUR homeschooling and parenting challenges and goals. Your questions guide our content and your feedback matters. You won't find a community like this one anywhere else!
Keep It Real
Benefit from my extensive AMI Montessori training and experience. As a fellow homeschooling parent, I understand your journey and promise to keep it real, authentic, and doable. 
A Five-Step Process Designed for YOU
BONUS GOODIES



The Hub has TONS of EXTRA BENEFITS waiting for you!
Parent like a pro with our Positive Discipline Tools video library


Download free printables to support your lessons
Connect with like-minded parents in our dynamic private Facebook group
Dive deeper through our inspiring group coaching calls

Save money with exclusive industry discounts

Invest In Your Own Growth
The Hub is NOT a temporary band-aid for your homeschooling woes. 
It's NOT a fancy material that gathers dust on your shelf or a printable bundle that sits unused in your hard drive.  
The Hub is a small investment in yourself that pays HUGE dividends in your child's future.

You and your child will reap the benefits of your time in the Hub for years to come, as you help them grow into mature, responsible, and engaged members of society. You'll be a more confident, compassionate, and caring parent... And when you begin to feel empowered, your entire family will benefit.

When you join the Hub, you're prioritizing your child, your family, and your values. 

And when you weigh all that against a small monthly investment and what it will do for your child's future, then it's an easy choice.
Monthly Membership
$35/month
Most flexible option!
Grow with our self-paced course

Find answers in the Q&A archive

Download FREE printables  

Access Hub Kids

Join our private Facebook Group

Participate in group coaching calls

Enjoy industry discounts

Lock in this rate for the length of your membership

Annual Membership
LIMITED TIME OFFER!
$280/year
Get FOUR MONTHS FREE plus an AMAZING BONUS!
Grow with our self-paced course

Find answers in the Q&A archive

Download FREE printables  

Access Hub Kids

Join our private Facebook Group

Participate in group coaching calls

Enjoy industry discounts

Lock in this rate for the length of your membership
BONUS: printable K-6th scope & sequence

We're all works in progress. I guarantee that if you do the work in this membership, you'll make wonderful progress.
But if your plans change and you need to leave the Hub, you can cancel your membership at any time with one click.
You have nothing to lose and a whole new outlook to gain!
"Pilar is a wealth of knowledge and is sensitive to the differences of homeschooling families and individual children."
Erica M.
Homeschooling mom of two
"Pilar's guidance helped me let go of expectations and pull out the materials at a time that was right (and relevant) for my son."
Kerstin K., Ph.D.
Leadership coach and homeschool mom of two
Hub Frequently Asked Questions
Can I use Montessori even if I'm not trained?
Yes! You already know your child better than anyone, and with the guidance you'll find in the Hub you will feel equipped to guide your child.  I'm not going to promise you that it will be easy, because parents who want to use Montessori at home need to dedicate some time each day to preparing themselves and the learning environment.  However, most parents who choose the Montessori approach find the work enjoyable and are thrilled to discover how much they are learning alongside their child!
Will I get a monthly lesson plan?
Not exactly. In the Hub, we firmly believe in following the child's development and interests. Providing a one-size-fits-all lesson plan by age or grade level runs counter to the Montessori philosophy.  In the Hub, you'll learn how to create your own lesson plans that meet your child's specific needs and interests.  
Is the Hub self-paced or do I have to keep up with the group?
Each of us is at a different stage in our homeschooling journey, so the Hub modules are designed to be self-paced.  However, this doesn't mean you'll be alone!  Quite the contrary - you'll finally feel like you found your community, because you'll be surrounded by mentors and parents who understand your struggles, share your goals, and will encourage you to keep going!
Do I have to invest a lot of money in Montessori materials?
Not necessarily.  If you're homeschooling for the long term and know that Montessori is a right fit for your family, then having a few essentials will make it easier to help your child understand important concepts (and in the Hub you'll find guidance for purchasing these essentials).  However, there are many affordable and creative ways to bring Montessori into your home, and in the Hub we offer suggestions for DIY materials and low-cost printables that replace expensive materials. 
EVERY EFFORT HAS BEEN MADE TO ACCURATELY REPRESENT OUR PRODUCTS AND THEIR POTENTIAL. EVEN THOUGH MONTESSORI HAS BEEN A PROVEN METHOD OF EDUCATION FOR OVER A CENTURY. THERE IS NO GUARANTEE THAT YOUR CHILD WILL REACH SPECIFIC BENCHMARKS USING THE TECHNIQUES AND IDEAS IN THESE MATERIALS. EXAMPLES IN THESE MATERIALS ARE NOT TO BE INTERPRETED AS A PROMISE OR GUARANTEE OF ACADEMIC ACHIEVEMENT. ACADEMIC ACHIEVEMENT IS ENTIRELY DEPENDENT ON THE PERSON USING OUR PRODUCTS, IDEAS AND TECHNIQUES. WE DO NOT PURPORT ANY OF OUR PRODUCTS TO BE A "QUICK FIX SCHEME."
ANY CLAIMS MADE OR EXAMPLES OF ACTUAL RESULTS CAN BE VERIFIED UPON REQUEST. YOUR LEVEL OF SUCCESS IN ATTAINING THE RESULTS CLAIMED IN OUR MATERIALS DEPENDS ON THE TIME YOU DEVOTED TO OUR PROGRAMS, IDEAS, AND TECHNIQUES MENTIONED, YOUR OWN EDUCATION, KNOWLEDGE AND VARIOUS SKILLS SINCE THESE FACTORS DIFFER ACCORDING TO THE INDIVIDUAL, WE CANNOT GUARANTEE YOUR SUCCESS OR YOUR CHILD'S ACHIEVEMENTS, NOR ARE WE RESPONSIBLE FOR ANY OF YOUR ACTIONS.
MATERIALS IN OUR PRODUCTS AND ON OUR WEBSITE MAY CONTAIN INFORMATION THAT INCLUDES , OR IS BASED UPON FORWARD-LOOKING STATEMENTS WITHIN THE MEANING OF THE SECURITIES LITIGATION REFORM ACT OF 1995. FORWARD-LOOKING STATEMENTS GIVE OUR EXPECTATION OR FORECAST OF FUTURE EVENTS. YOU CAN IDENTIFY THESE STATEMENTS BY THE FACT THAT THEY DO NOT RELATE STRICTLY TO HISTORICAL OR CURRENT FACTS. THEY USE WORDS SUCH AS "ANTICIPATE," "ESTIMATE", "EXPECT," "PROJECT," "INTEND," PLAN,""BELIEVE," AND OTHER WORDS AND TERMS OF SIMILAR MEANING IN CONNECTION WITH A DESCRIPTION OF POTENTIAL EARNINGS OR FINANCIAL PERFORMANCE.
ANY AND ALL FORWARD-LOOKING STATEMENTS HERE, OR ON ANY OF OUR SALES MATERIALS ARE INTENDED TO EXPRESS OUR OPINION OF EDUCATIONAL POTENTIAL. MANY FACTORS ARE IMPORTANT IN DETERMINING YOUR ACTUAL RESULTS AND NO GUARANTEES ARE MADE THAT YOU WILL ACHIEVE RESULTS SIMILAR TO OURS OR THE TESTIMONIALS OR OUR CUSTOMERS. IN FACT, NO GUARANTEES ARE MADE THAT YOU WILL ACHIEVE ANY RESULTS FROM THE IDEAS AND TECHNIQUES IN OUR MATERIAL.