Help and Salvation
When Dr. Montessori spoke of "following the child", I often wonder if she was talking about following their development or following their example...
In the elementary community of thirty 6-12 year-olds where I spend my days, four boys ages 9 to 11 decided to set a new world record for the longest crochet chain.  They launched daily crocheting sessions while taking turns reading aloud from
"The Odyssey"
.  After a week, they decided to measure their progress.  The strategy they came up with was to measure the width of our soccer field, then lay out the chain back and forth across the field and multiply the width by the number of spans of crochet chain.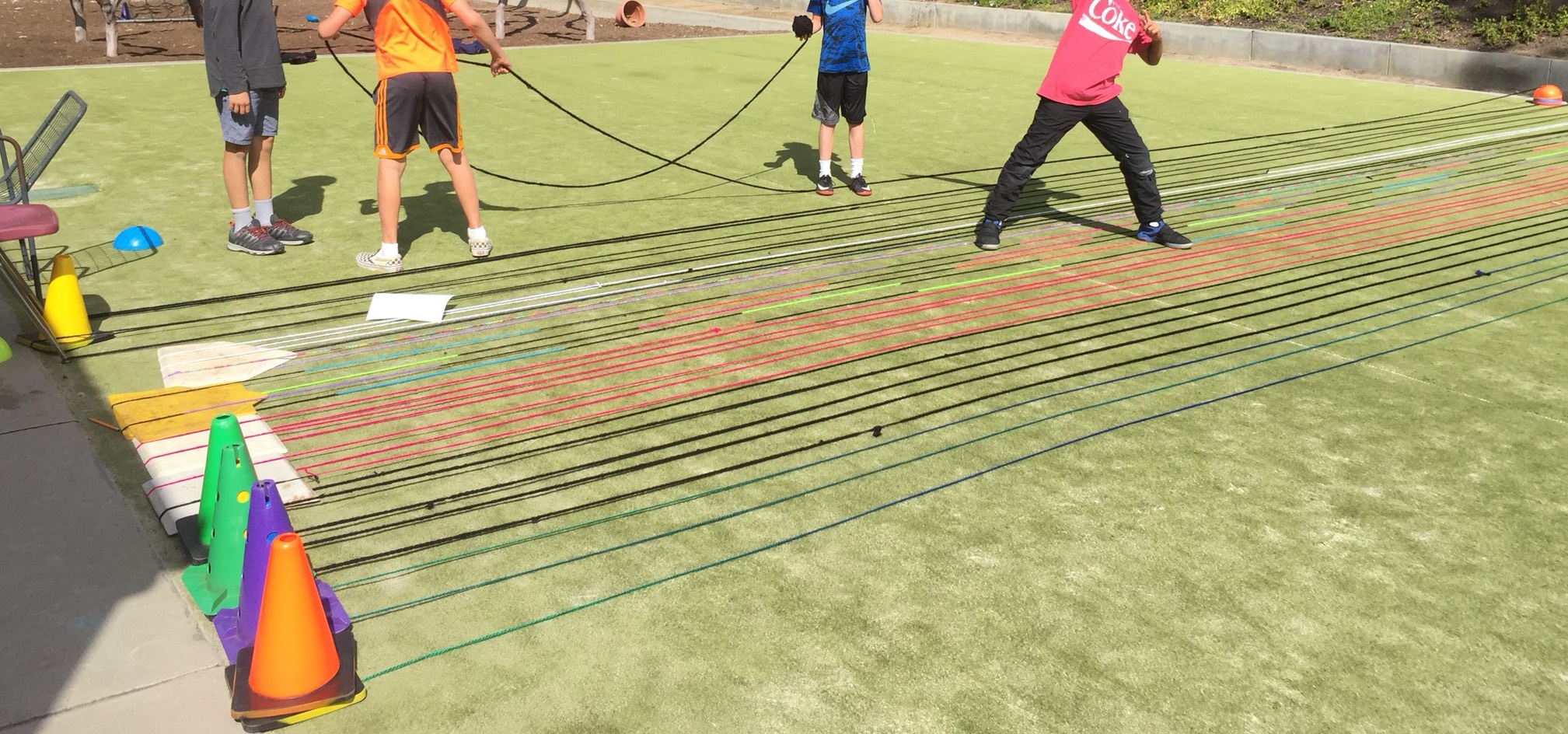 Inspired by this project, a group of boys ages 7 and 8 decided that they, too, wanted to crochet a massive chain.  They set to work, and after three days they showed their progress to the older boys.  James, the oldest of the bunch, nodded his approval and offered two words of encouragement: "Not bad".  The younger boys beamed.
The next day, two members of the younger group came to tell me they were ready to measure their chain.  As I asked them to explain their measurement plan, another member of their team showed up with four yardsticks under one arm, a tape measure in one hand and a fistful of rulers in the other.  They set off for the soccer field, giddy with excitement.
After a while, they came back looking bewildered.  "That was a lot harder than we thought," one of them confessed.  An hour later, one of the 8-year-olds came to me and said, "We've thought about a different way of measuring our chain.  We're going to do it like James's team."
As they said this, 11-year-old James walked by and overheard him.  He stopped and said, "The width of the field is 20 feet.  Maybe that can help you.  Good luck."  Then he walked away.
In our ruthlessly competitive American culture, one would expect the older boys to be resentful of the younger ones for copying their idea. They could've guarded their measurement strategy and data as proprietary information.  After all, we're talking about setting a world record!  Yet the older boys not only offered words of encouragement, but also gave advice to ensure the younger boys' success.
As Montessori adults, we're called to model the collaborative behaviors we want future generations to embody.  And yet,
in the words of AMI-USA President Gretchen Hall
, we often fall prey to the pettiness of "a culture of 'them' vs 'us', [where] we...measure others on how 'Montessori' they are and we [use] the term 'Montesomething' to discredit and devalue others... We boast that our pedagogy lays the foundation for social cohesion, yet we have failed to achieve cohesion in our own community."
The children know that collaboration is the key to society's survival, for when we share knowledge, we all win. My students remind me daily that they are our true guides, leading us back towards the essence and truth of human nature.  We have only to follow.
"If help and salvation are to come, they can only come from the children, for children are the makers of men."
- Maria Montessori