Listen to the Waves
I set out on a cold Spring morning to comb the beach for sea glass.  Although I patiently scanned the pebbles beneath my feet, I wasn't having much luck.  Out of the corner of my eye I saw a stronger-than-usual wave approaching the shore.  Not wanting to get my shoes wet, I turned and ran towards higher and dryer ground.  When I stopped and looked down, I found four pieces of sea glass within inches of my feet!  I laughed, picked them up, and said a silent "thank you" to the ocean.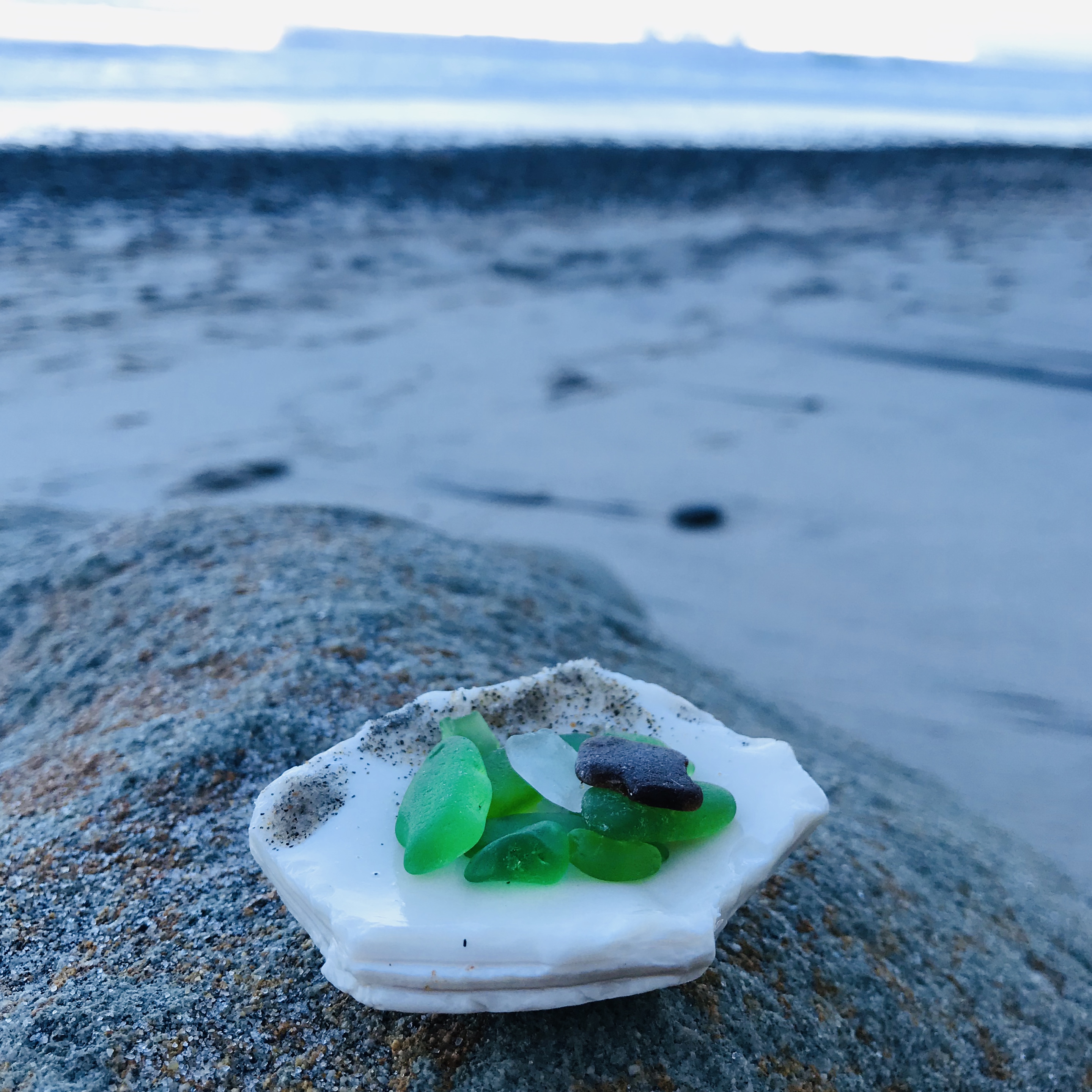 I wouldn't have thought to walk on the higher part of the beach had it not been for the wave.  It struck me that sometimes the waves of life push us towards unfamiliar ground, and it's only when we heed their message and move in a new direction that we can find the treasure we'd been searching for all along.
In what direction are the waves of life pushing you?