Good-Night Yoga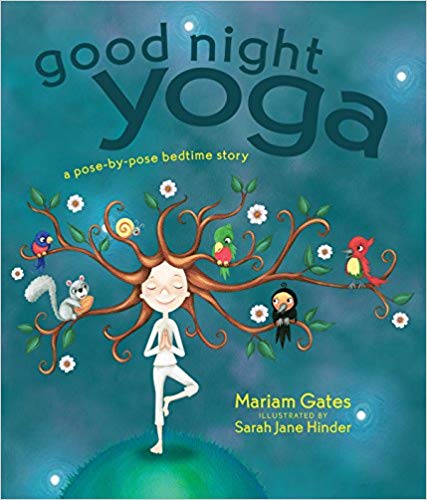 On a recent date night at a local bookstore (exciting, I know), my husband came across Good-Night Yoga: A Pose-By-Pose Bedtime Story.  Neither of us practice yoga, but we'd been trying to find activities we can do as a family in the evenings that will engage both a three-year-old and a seven-year-old AND that will help us transition peacefully into the bedtime routine.
We've been reading and yoga-ing with this book a couple of evenings a week for the past month, and it's become on of our favorite evening activities!  The kids love the illustrations and poses, and my husband and I love that it's fun but not over-stimulating.  The kids have a great time watching their dad wobble through the balance poses, and I can see their body awareness improving with consistent practice.
If you're looking for a family-friendly way to wind down after a busy day, then I encourage you to find a place on your bookshelf for Good-Night Yoga!
(This post contains an affiliate link.  Purchasing through this link helps support the quality information you enjoy, at no cost to you. Thanks!)