The Un-Checklist
If you're a teacher or homeschooling parent who uses checklists to encourage a child's organization and accountability, then you already know just how quickly checklists can turn into a battle of wills between adult and child.  You also probably sense that checklists hinder freedom of choice.  And you've surely noticed that checklists shift the focus of the child's work away from self-development and flow, and towards task completion and industrial efficiency.
While checklists can work beautifully for a pilot safety-checking an airplane or a hospital staff preparing for a surgery, they wreak havoc on a child's innate ability to follow his interests in the quest for true mastery and understanding.  There's nothing wrong with wanting children to develop organization skills and hold themselves accountable.  So, how can we reach these well-intentioned goals without the drawbacks associated with checklists?
In our house, my son and I had a conversation about the reasons for practicing each of the disciplines that are currently a part of his homeschooling journey.  I made a large watercolor circle for each subject and wrote our combined thoughts.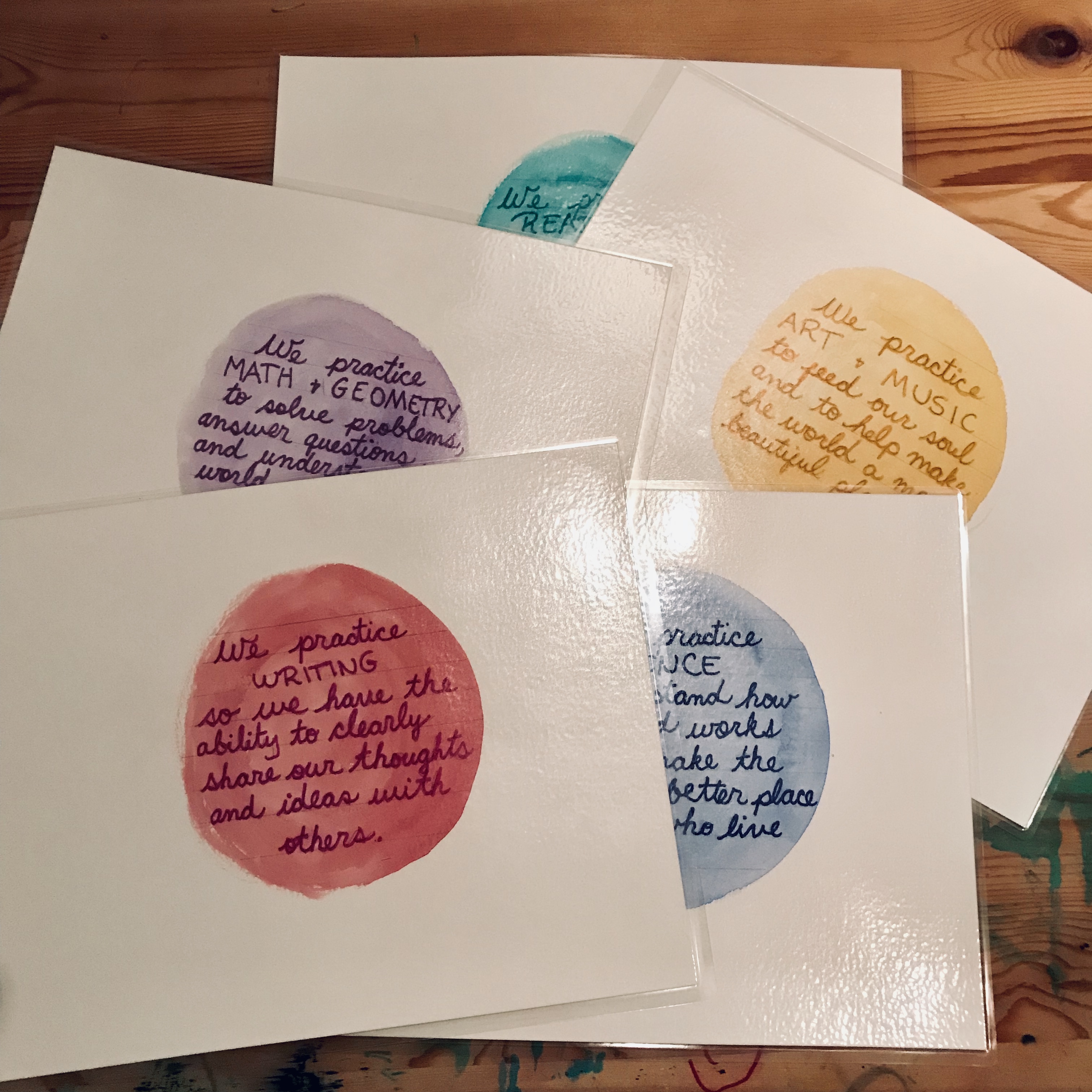 Then, on one sheet of paper, I started a mind map with the six subjects he's currently exploring written in the same colors as the individual watercolor circles.  We re-read the reasons for exploring each subject area, and I asked him to think of some interesting topics he might want to learn about.  I connected those interests to the relevant subject areas.  We talked about some topics that I wanted to share with him and I wrote those down as well.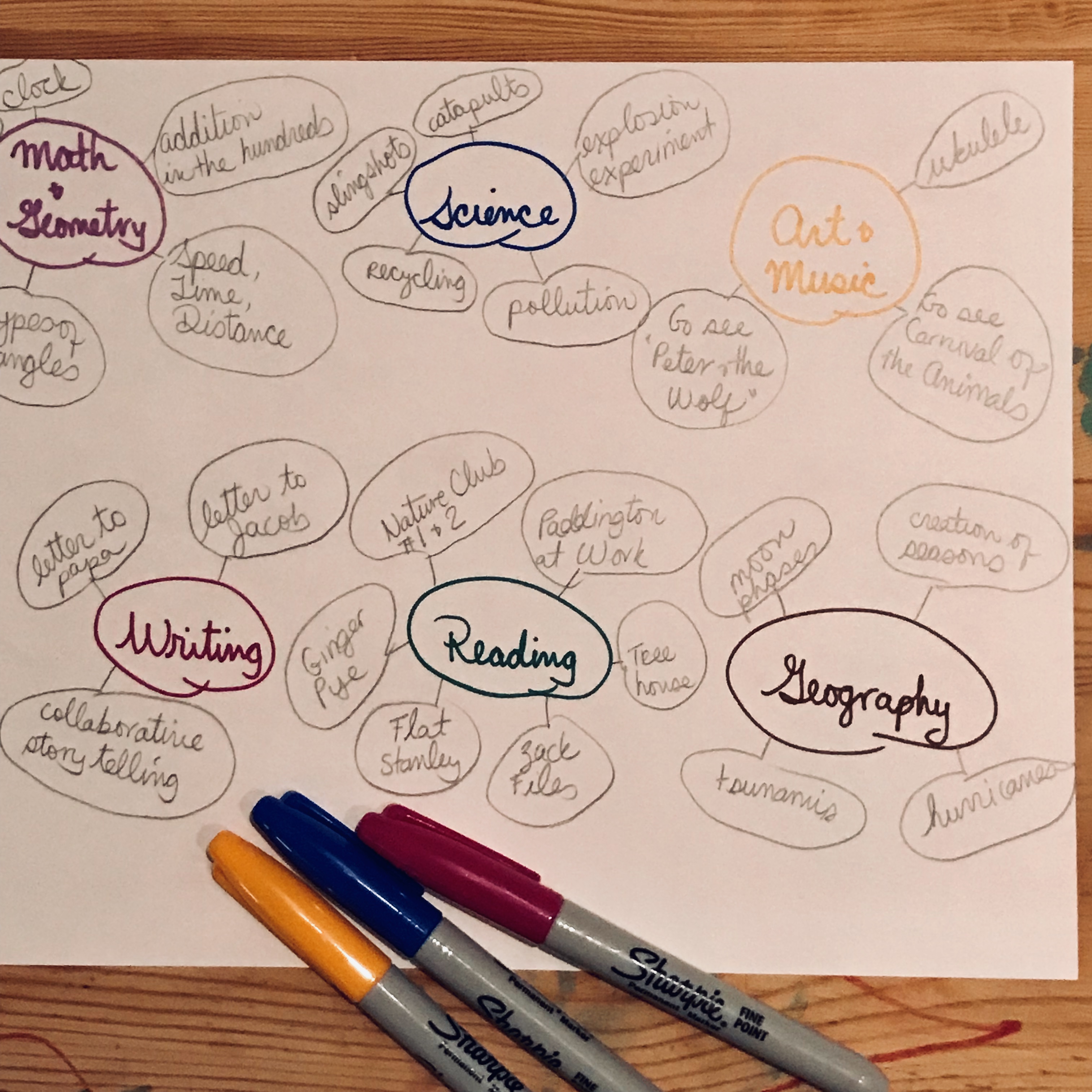 This became our learning map, and we turn to it daily throughout the month.  Some days I choose what to present and other days he takes the lead.  We add topics to the month's map as he discovers new interests, and I direct his attention towards the areas of the map that we haven't visited yet.  Next month, I'll start a new map and together we'll discuss what he's explored to his satisfaction and what he'd like to transfer over, in addition to the new topics we'll be adding.
I love seeing him stand in front of the learning map, taking in the depth and breadth of explorations and learning opportunities he's had in just one month.  This map doesn't begin to capture the richness of his homeschooling experience, with daily adventures in nature, countless opportunities for social interaction, and freedom to play and daydream.  But I think it sends a message that's developmentally appropriate for his age: Learning is a journey across a vast and varied landscape.  You may spend more time exploring some lands than others, but every stop along the way will enrich you and change you forever.