Why We Hike
"Why do we have to do this hike?", complained my almost-eight-year-old son, his arms drooping by his sides.  We had been hiking for almost two hours, had just conquered a half-mile 500-foot elevation gain, and still faced another mile uphill before reaching the summit.
My husband, unable to stomach my son's complaints, put our younger daughter in the carrier and charged up the hill.  I took a deep breath and silently asked myself, "Why do we make them hike?" Walking beside my son at his maddeningly slow pace, I prayed for patience and a clear head. "One reason we hike is because we can; because we've been blessed with two strong legs and a healthy heart.  Not everyone can hike... Remember your friend J?  His heart isn't strong enough to do what we're doing, so we hike in honor of him and all others who can't." I waited for his reaction, but he just kept shuffling along, so I continued.  "We also make you hike so you can learn that the stories you tell yourself in your head are just stories, and not reality.  You might be telling yourself 'I can't do it' but the truth is that you can." "But the most important reason why we make you hike is because it's hard, and we want you to know that you can do hard things.  You will face some hard times in your life - we all do - and doing hard things now will prepare you for later challenges.  Not every part of a journey is enjoyable.  Sometimes the messy middle sucks, and instead of backing away from it, you have to just 'embrace the suck'."  He smiled. I stopped and pointed out a trio of ravens that were performing acrobatics on a draft of warm air.  "Look," I told him.  "We're as high as the ravens."  He perched on a rock and watched them quietly for a few minutes, until the ravens flew away, heading towards the summit we had as a goal.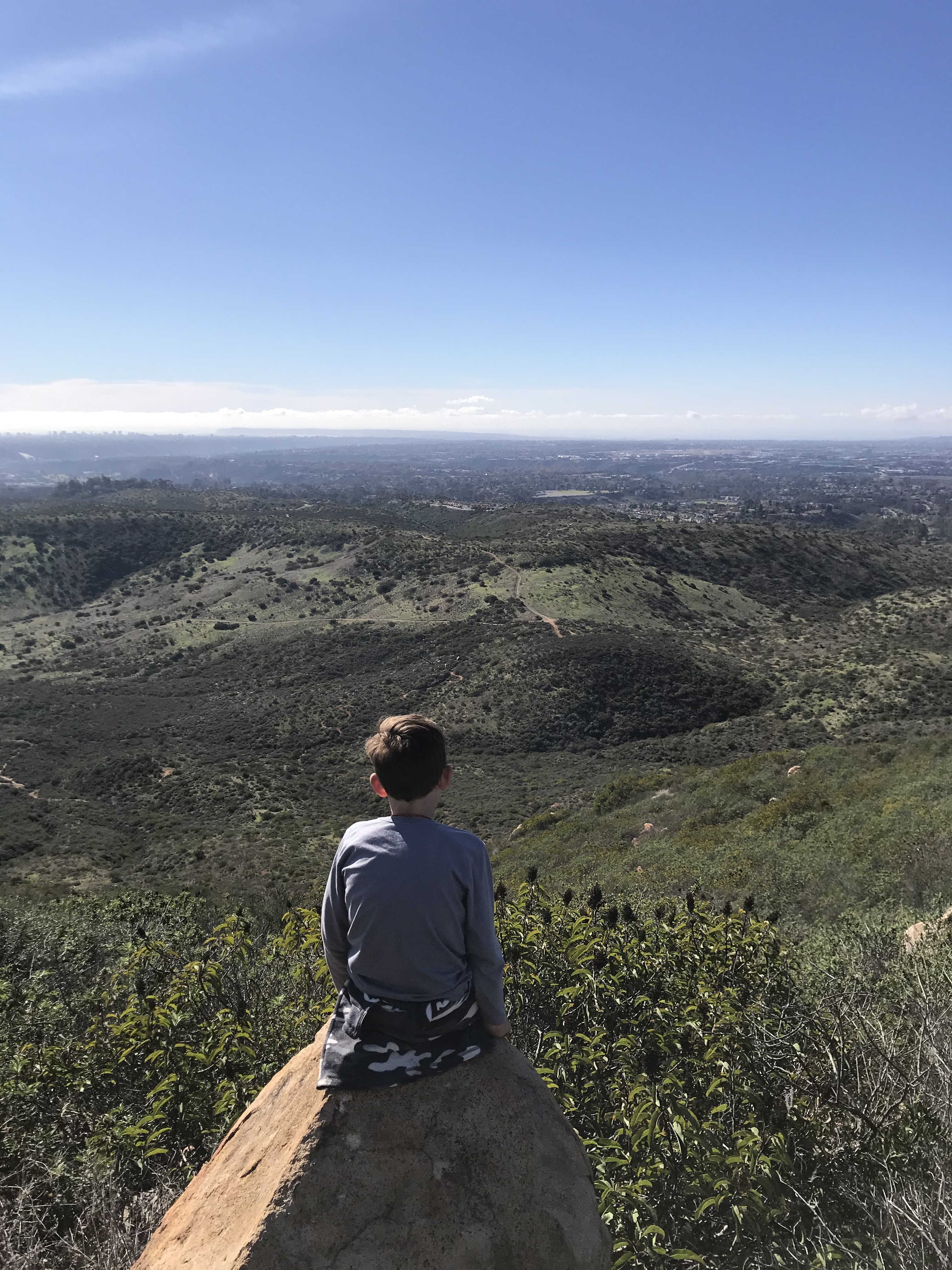 "Why did they fly away?" my son asked. "Maybe they want us to follow, they're encouraging us to make it to the summit." And so, hand in hand, we did.